Presidential Pachanga
Everyone welcome!

City of San Diego Feature
Many of LIBROS members have organized and participated in the annual Creando Enlaces bilingual, trans-border conference. In 2016, the event was featured in the City of San Diego's Highlights and Successes.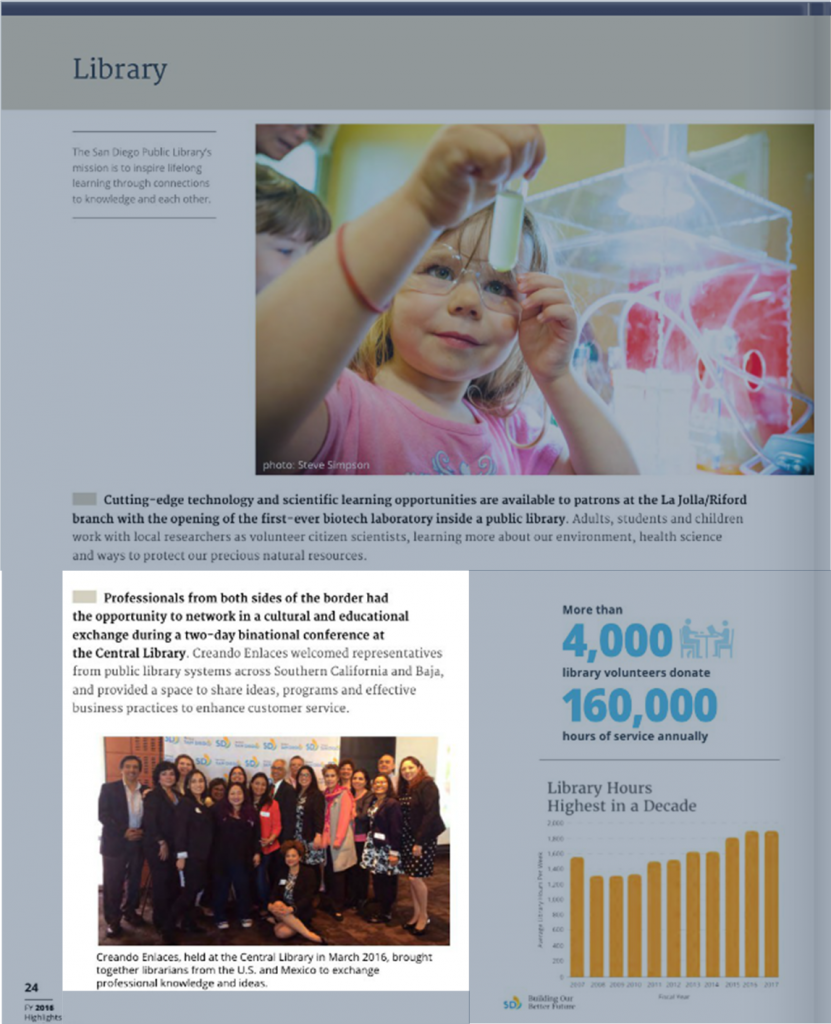 Fundraiser: Chicano Park Museum & Cultural Center
Please come out and support the community!
Saturday, August 13th @ Bread & Salt | 1955 Julian Avenue, San Diego, Ca 92113