BACA Info Session
PLEASE Help promote to parents, social workers, educators, police, and anyone who works with adolescents.
Bikers Against Child Abuse is a non-profit which serves as a support system to child abuse victims. They will be having a information session at the San Diego County Ramona Community Library Friday, November 18th @ 3:00 pm.
Por favor ayuden a promover a los padres, trabajadores sociales, educadores, policía, y cualquier persona que trabaja con adolescentes.
Motoristas contra el abuso infantil (BACA) es una organización que sirve como un sistema de apoyo a las víctimas de abuso infantil. Tendran una sesión informativa en la biblioteca comunitaria del condado de San Diego de Ramona el viernes, 18 de noviembre @ las 3:00 pm.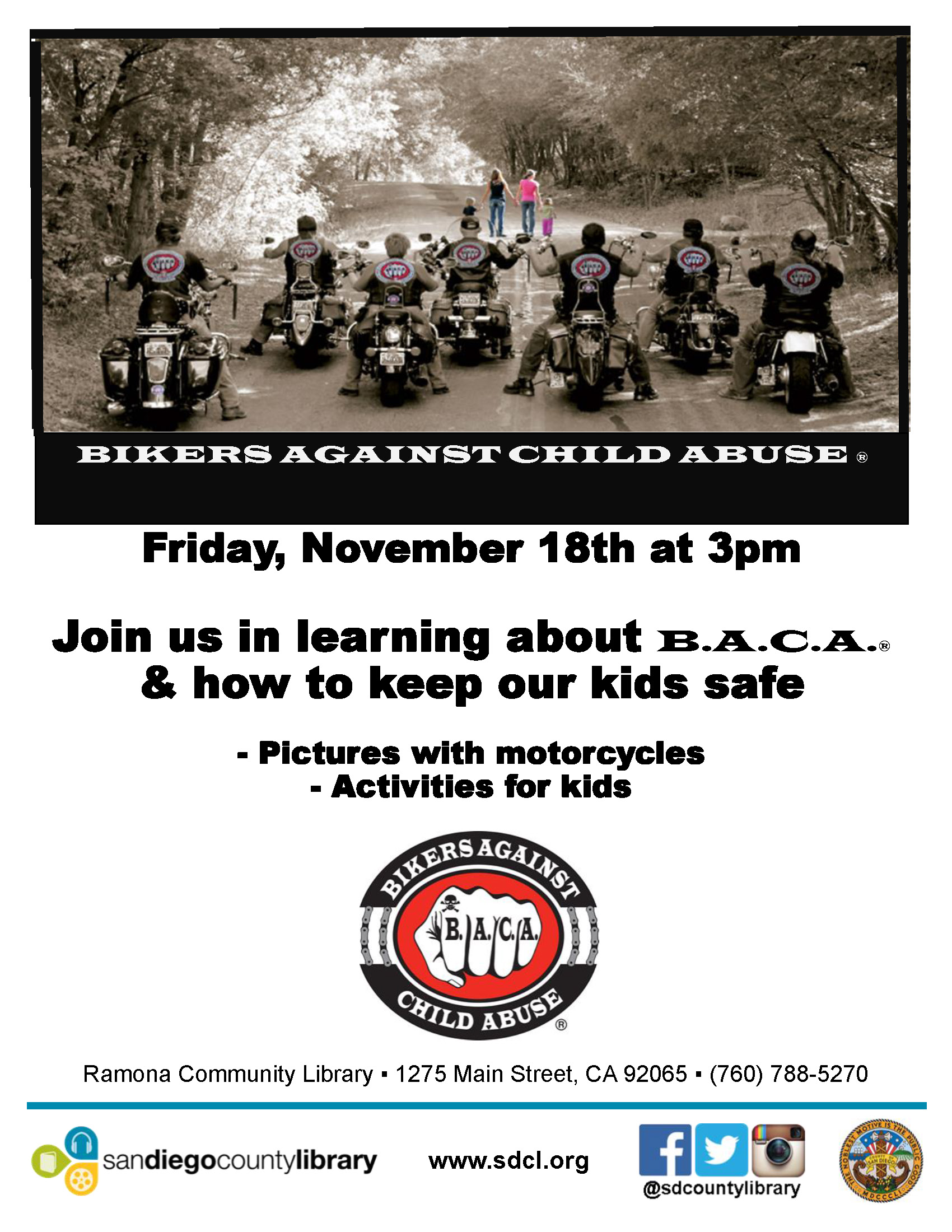 For downloadable flyer: BACA Flyer.pdf